Calypso Magic Concealer [30gm]
One of the most popular concealers in Japan
Sold over 1 million pieces in Japan!
Reduces visibility of wrinkles, fine lines, pores and acne scars
Reduces complexion unevenness and dark eye circles
Contains Royal Jelly, Aloe Vera Extract and Hyaluronic Acid
Available in 2 shades to suit darker and lighter skin tone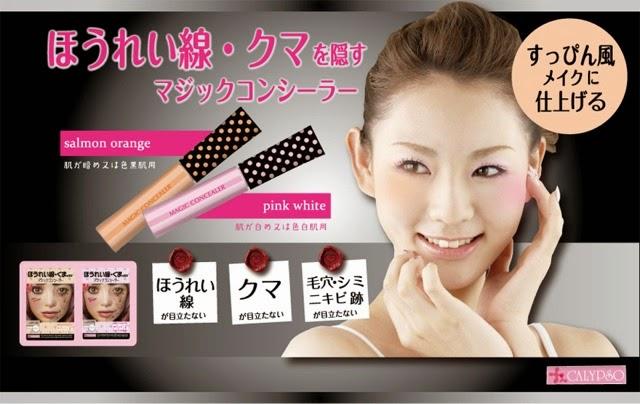 This concealer is designed to reduce visibility of various skin concerns such as uneveness of skin surface due to wrinkles, fine lines, pores and acne scars, and uneven complexion, even dark eye circles.
It has sold over 1 million pieces in Japan!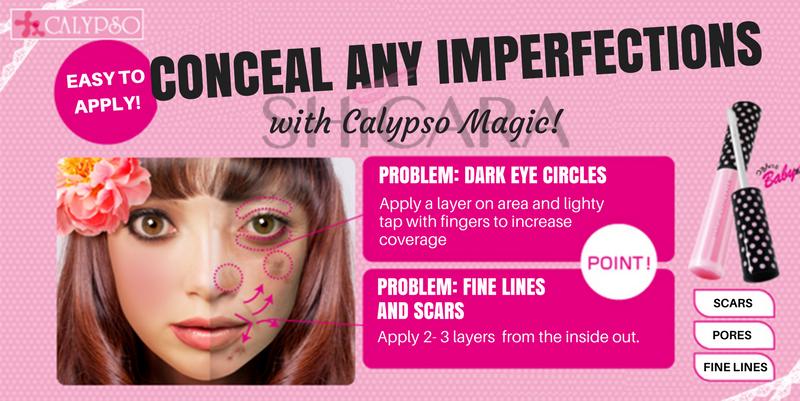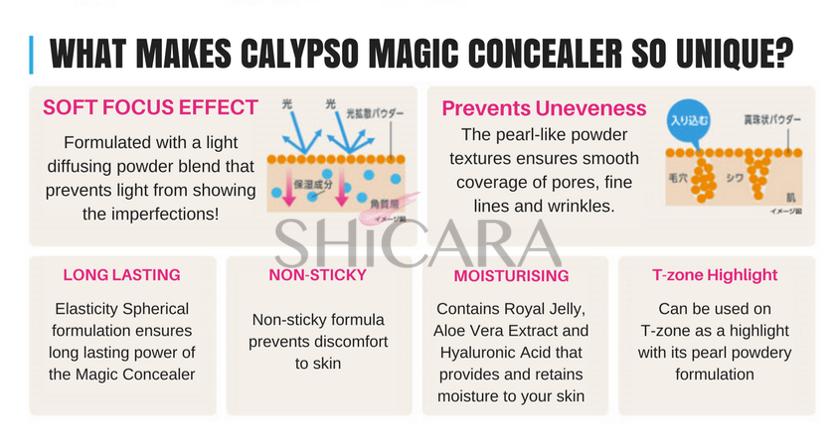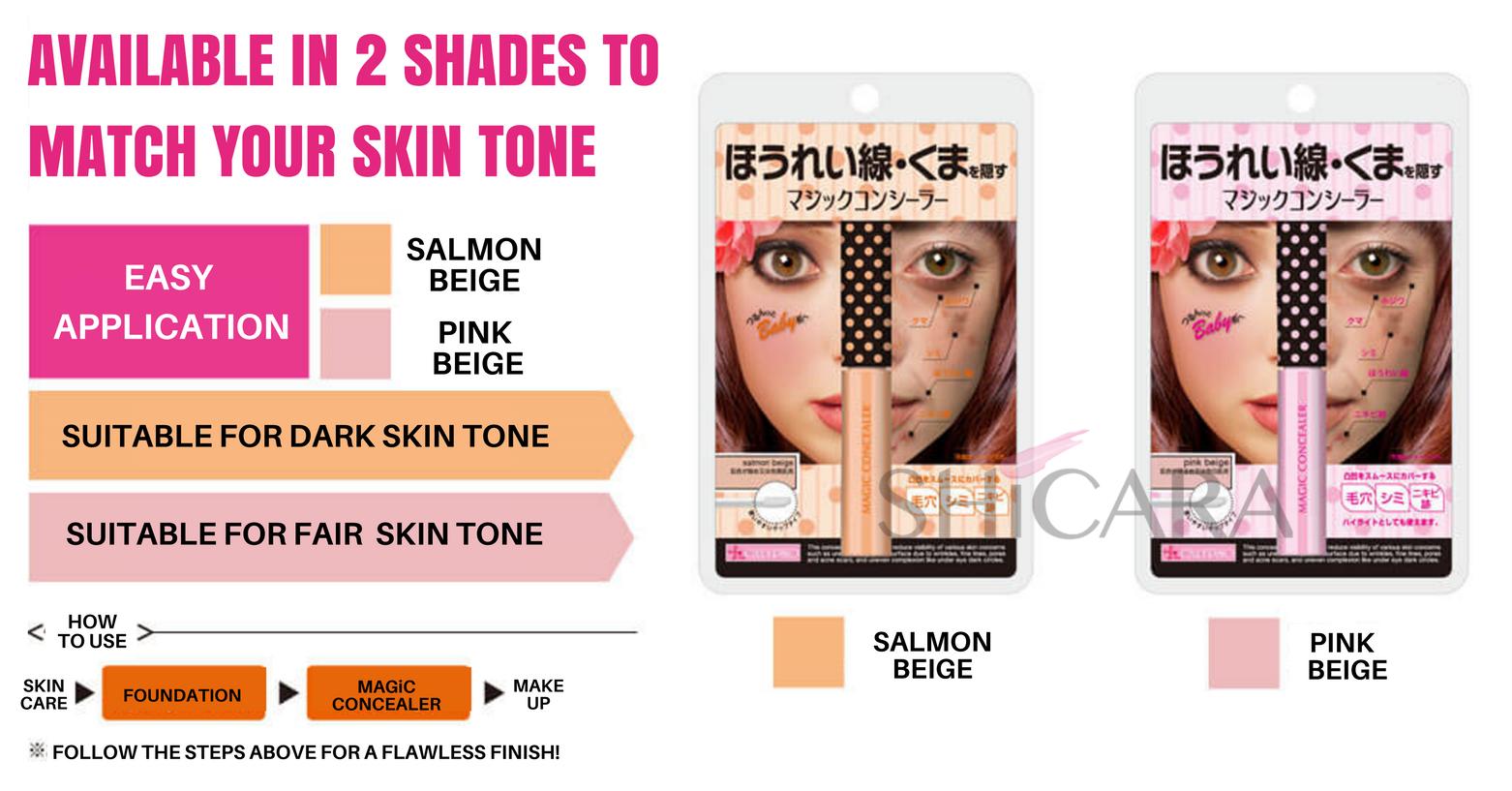 Review:
 I really love it and it really does as it claims which is, it does cover all blemishes and dark spots.  I love it so much I made my friend from Japan buy me a few so I can have some in stock in case I run out.  You don't need a lot, just a few dots over the dark spots and boom it's covered.  – thestylegourmande
This concealer is so so so creamy. As they always say, a little goes a long way, and that's definitely the case for this concealer. Placed on my dark circles, this product did not crease the entire day, which was really impressive.
Furthermore, the pigmentation of this concealer is pretty darn stellar. It can cover spots, dark circles, uneven skintone, you name it.  – ablobable
How to use
– After putting on your foundation, dab on the magic concealer at dark spots.
– Blend well into the skin.
– Apply powder as usual.
Suitable for: All skin types
---